Our Community Plan to End Youth Homelessness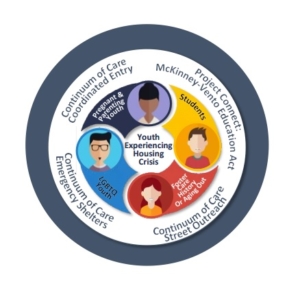 Strategies to End Homelessness, in partnership with Lighthouse Youth Services and many community partners, is proud to present KEYS to a Future Without Youth Homelessness, our community plan to end youth homelessness that was approved by HUD on January 5, 2018.
Cincinnati/Hamilton County is one of 10 communities selected to participate in the HUD-funded Youth Homelessness Demonstration Project (YHDP), with a goal of developing and implementing an innovative plan to end youth homelessness by 2020. We're using our award of $3.8 million to fund strategies to end homelessness among the 18-to-24-year-old population.
If you have questions about this initiative, please contact jbest@end-homelessness.org.