Community Plan to End Youth Homelessness – Now accepting public comment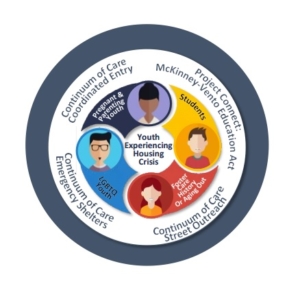 In January, the Cincinnati/Hamilton County CoC was 1 of 10 communities selected to participate in the HUD-funded Youth Homelessness Demonstration Project (YHDP) with a goal of developing and implementing an innovative plan to end youth homelessness by 2020. The community was awarded $3.8 Million to fund strategies to end homelessness among the 18-24-year-old population.
Strategies to End Homelessness, in partnership with Lighthouse Youth Services and many community partners, developed the first draft of the Community Plan to End Youth Homelessness that was submitted to HUD on July 13, 2017.
For questions about this initiative, please contact jbest@end-homelessness.org