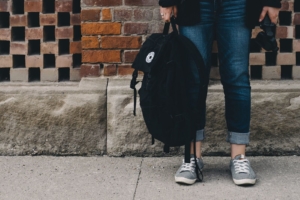 In Hamilton County, the reasons for youth homelessness are as diverse as the population of youths experiencing homelessness themselves. Contributing factors include everything from employment to education, from housing to transportation, and from health issues to legal issues. To address youth homelessness, we need to take into account their many challenges. Including those who age out of our foster care system and populations such as pregnant and LGBT youth.
Youth Homelessness is a critical issue. 37% of our homeless population is under the age of 25, 25% are under 18
With services throughout Greater Cincinnati, the mission of our partner Lighthouse Youth & Family Services is to advance the dignity and well-being of children, youth, and families in need. Lighthouse Youth & Family Services is a nationally-recognized innovator helping families in crisis, homeless youth, and young adults become self-sufficient. We are proud to call them a partner since our founding ten years ago.
This year, Strategies to End Homelessness worked with Lighthouse to secure one of the largest grants awarded in the country to a Continuum of Care to focus efforts on ending homelessness among youths. Our plan is to end youth homelessness by the year 2020. We thank the community stakeholders, counselors, social workers, and people who have experienced youth homelessness who helped us create the plan. The plan is part of the Youth Homelessness Demonstration Program (YHDP) through the U.S. Department of Housing and Urban Development.
The plan encompasses a holistic, community-driven effort to tackle youth homelessness head on. The result of an ambitious goal, good data, and key partnerships. Working with our more than 30 community partners to combine resources, the plan submitted maps out a strategy to better serve those who need it most in our community. Through affordable housing, greater access to needed services, and, above all, preventing youth homelessness from occurring in the first place.
Lighthouse Youth & Family Services is just one of our many valued partners; learn more about our other partner agencies, here.