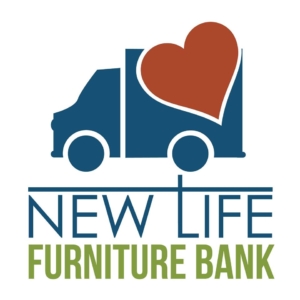 This month I'd like to take a moment to talk about one of our newest community partners, New Life Furniture Bank. New Life Furniture Bank is the only nationally registered furniture bank serving Greater Cincinnati and Northern Kentucky. Their mission is to collect donations of gently used beds, dressers, dining tables and chairs, sofas, and lamps, store the items briefly in their warehouse, and deliver them to the empty houses of low-income families striving to escape homelessness, domestic abuse, and disasters like fires and floods.
Our partnership with New Life began due to a specific need in the homeless services system. You see, at STEH we oversee a great deal of funding that helps move homeless families back out into their own housing, typically apartments, in the community. However, it is very difficult to use such HUD funding to furnish these family's new apartments. As a result, our partner agencies frequently have no choice but to move families out into apartments with no furniture.
This is where New Life Furniture Bank comes in. New Life picks up donated furniture from people just like you and me, and then delivers that furniture right into the new apartments of families that recently moved out of shelters.
If you'd like to help with this new effort and partnership, simply call New Life the next time you have furniture you want to get rid of. New Life will come right to your house and take that furniture away, and then they will give it to a family in need. For more information, visit www.nlfurniture.org.
Thank you for your support in ending homelessness in our community.
Kevin Finn,
President/CEO
Strategies to End Homelessness
---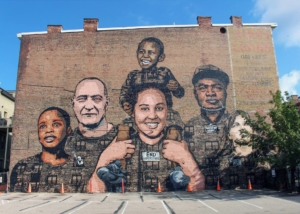 ArtWorks Signature Mural Dedication – You're Invited!
Join us on Tuesday, October 3 at 4:15pm at the Recovery Hotel in OTR for this public dedication of the Faces of Homelessness mural with our project partners from ArtWorks Cincinnati, OTR Community Housing, and Downtown Cincinnati Inc. (among others). Speakers will include Strategies to End Homelessness President/CEO Kevin Finn, ArtWorks President Tamara Harkavy, and Over-The-Rhine Community Housing Executive Director Mary Burke Rivers.
This free event is open to the public. RSVP today!
Donate to our efforts to end homelessness in Greater Cincinnati 
The mural, designed by international artists Icy and Sot and implemented by ArtWorks Cincinnati, is located at 1225 Vine Street in Over-The-Rhine and is designed to promote dialogue and inspire empathy about homelessness in Greater Cincinnati. Icy and Sot, internationally-renowned street artists, worked with the ArtWorks Artist Apprentices to design and install this permanent mural in one of Cincinnati's most beautiful, diverse, and vibrant neighborhoods.
Faces featured on the mural are designed from photographs of real people who have experienced homelessness in Greater Cincinnati. The faces look outward to the horizon, evoking a sense of hope for tomorrow. As an empathy- and awareness-raising public art piece, The Faces of Homelessness mural is designed to educate the public of the true face of homelessness in Greater Cincinnati. Learn more about homelessness in our 2016 Progress Report.
---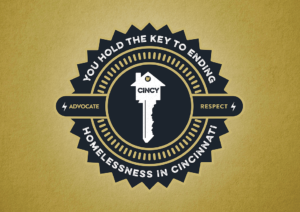 You Hold the Key to Ending Homelessness in Greater Cincinnati
In conjunction with the dedication of the Faces of Homelessness Mural, You Hold the Key is a community campaign using public art to promote dialogue and inspire empathy around the issue of homelessness in Greater Cincinnati.
YouHoldTheKey.org is a platform in which users can learn more about what homelessness looks like in Greater Cincinnati.
For instance, did you know:
A person can be prevented from becoming homeless for 1/3 the cost of assisting that person after they are on the street or in a shelter.
57% of people experiencing homelessness in Hamilton County are under the age of 35, and 25% are under the age of 18
There are easy ways you can help end homelessness, including donating furniture through New Life Furniture Bank, volunteering with one of our partner organizations, or donating to our organization.
Strategies to End Homelessness is excited to partner with ArtWorks on this important project and we thank the team at Spicefire for their creative talents.
---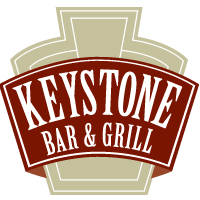 Keystone Pint Night – Toss a chip to end homelessness tonight!
Grab your friends for happy hour or dinner after 6pm tonight, 9/28, at any Keystone location and help support our mission! For every pint you drink, you'll be given a token worth a 25-cent charitable donation to our organization. Our thanks to Keystone for choosing Strategies to End Homelessness as one of three charities to participate in their weekly Pint Night!
Keystone Bar & Grill, established in 2007 by Four Entertainment Group (4EG), offers some of the best comfort food and beer selections you'll find in Cincinnati and Northern Kentucky. With inviting outdoor patios, warm indoor ambience, and a culture of HOPSpitality, Keystone has become the ultimate destination to unwind for residents of the Covington, Hyde Park, and Clifton neighborhoods in Greater Cincinnati.
---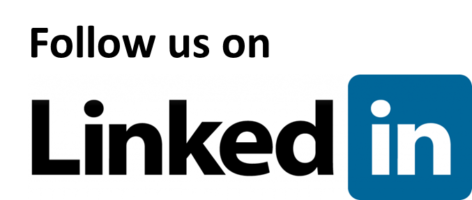 ---
Do you receive our printed newsletter? 
Our quarterly printed newsletter includes news, views and information about the work we and our partners do to end homelessness. Email us with your name and address to subscribe!
---
Our Community Partners