By: Suzanne Moore of Caracole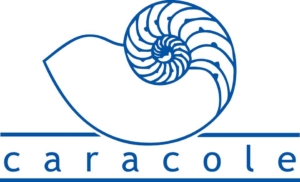 Happy Pride month!  Caracole is a proud supporter of the local LGBT community, in addition to providing a continuum of housing services and programs for people living with HIV in SW Ohio. We also provide ongoing medical case management service and a prevention team who works to reduce HIV stigma by providing community education and testing.
In Hamilton County, one of the largest contributors to positive HIV health is safe and affordable housing.  Our data shows that HIV health increases with housing stability. We know viral load suppression (the process of suppressing the presence of HIV in the body though antiretroviral therapy) is the number one indicator of positive HIV health, which is then supported by medication adherence and other factors.  Viral load suppression also decreases the likelihood of transmission and therefore, leads to better public health by promoting methods shown to increase those methods and therapies.  The greatest need for many of our clients, along with proper and regular medical care, is stable and secure housing.  As a direct result of the lack of housing, many people living with HIV/AIDS are unable to receive regular medical care, be medication adherent, and/or receive HIV education.
Caracole is part of the Cincinnati/Hamilton County Continuum of Care for the Homeless. We work with Strategies to End Homelessness to increase housing stability for HIV+ individuals experiencing homelessness.  Our Permanent Supportive Housing program receives referrals of highly vulnerable, HIV+ clients through the Coordinated Entry process, which STEH oversees. We utilize a housing first/harm reduction model, and our housing program clients receive client-driven ongoing housing support and medical case management, transportation, job preparation, payee referrals, and education around safer sex and safer injection practices. Our data supports what we have always believed, that housing = healthcare. We see evidence of this in our housing clients, who experience overall better health outcomes, report fewer trips to the ER for primary care, and report increased medication adherence.
In addition to Permanent Supportive Housing, Caracole has a range of housing services and financial assistance funded via HOPWA (Housing Opportunities for People with AIDS), which include housing security deposit assistance, Tenant Based Rental Assistance (a subsidized housing program for unstably housed individuals and families), and STRMU (Short Term Rental Mortgage and Utility assistance), which allow us to assist people who are HIV+ in most housing emergencies.  Our new, site-based PSH program will begin in late 2017, further expanding the services we are able to offer to our clients.
As a proud supporter of the LGBT community, Caracole will participate in several events to celebrate Pride month and to spread awareness about HIV.  Our prevention team will provide testing and outreach at: the Pride parade on June 24th, the Pride movie night in Washington Park, various bar raids, and Laugh Out Proud.